Rooms from the 19th century with 21st century comforts
At Pazo Almuzara, we have 19 comfortable rooms, some decorated in a classic style with original 19th century furniture.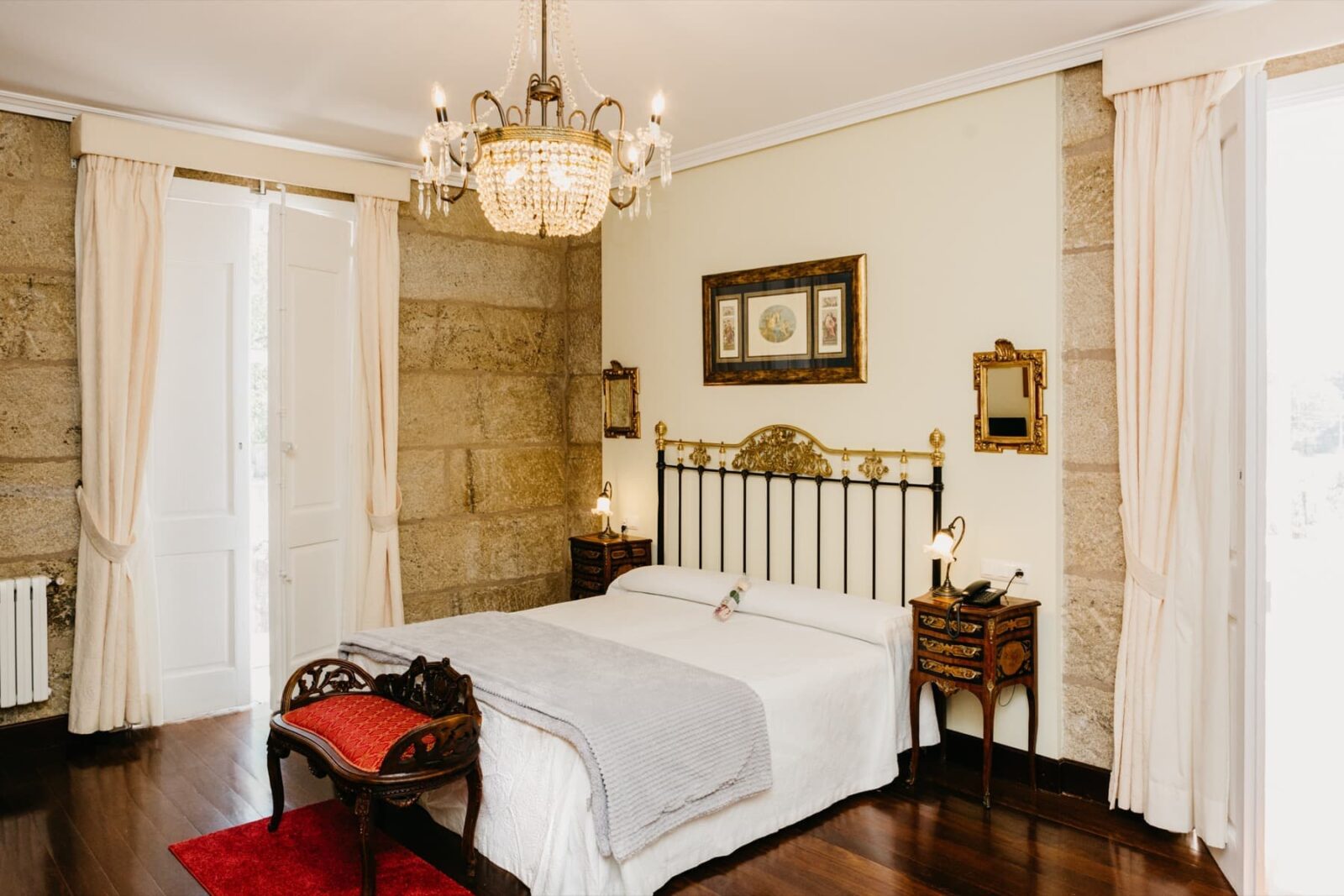 These rooms can be booked independently or for groups. The aim is to make our guests feel at home, living at the same time the magical experience of sleeping in a manor almost a century and a half old. For this purpose, there are rooms of different sizes distributed throughout the length and breadth of the building.
Fully equipped rooms for you to enjoy an unforgettable stay.
Pazo Almuzara has 19 double rooms distributed between the main building (Casa Noble) and the annexe (former stables). All of them have a bathroom, hairdryer, television, telephone, heating, and wi-fi Internet access.
The rooms in the main building are the old rooms of the manor and are decorated with period furniture; among them there are two "special" rooms – Alfonso XIII and Miño – larger and more luxurious than the rest and equipped with Queen Size beds; one of them, the Alfonso XIII, preserves an original 19th century bathtub. The annexe rooms have modern furnishings and a simpler, more functional style; they are located in a side courtyard between the main building and the garden. Each has a private, ivy-enclosed terrace with a garden table and chairs.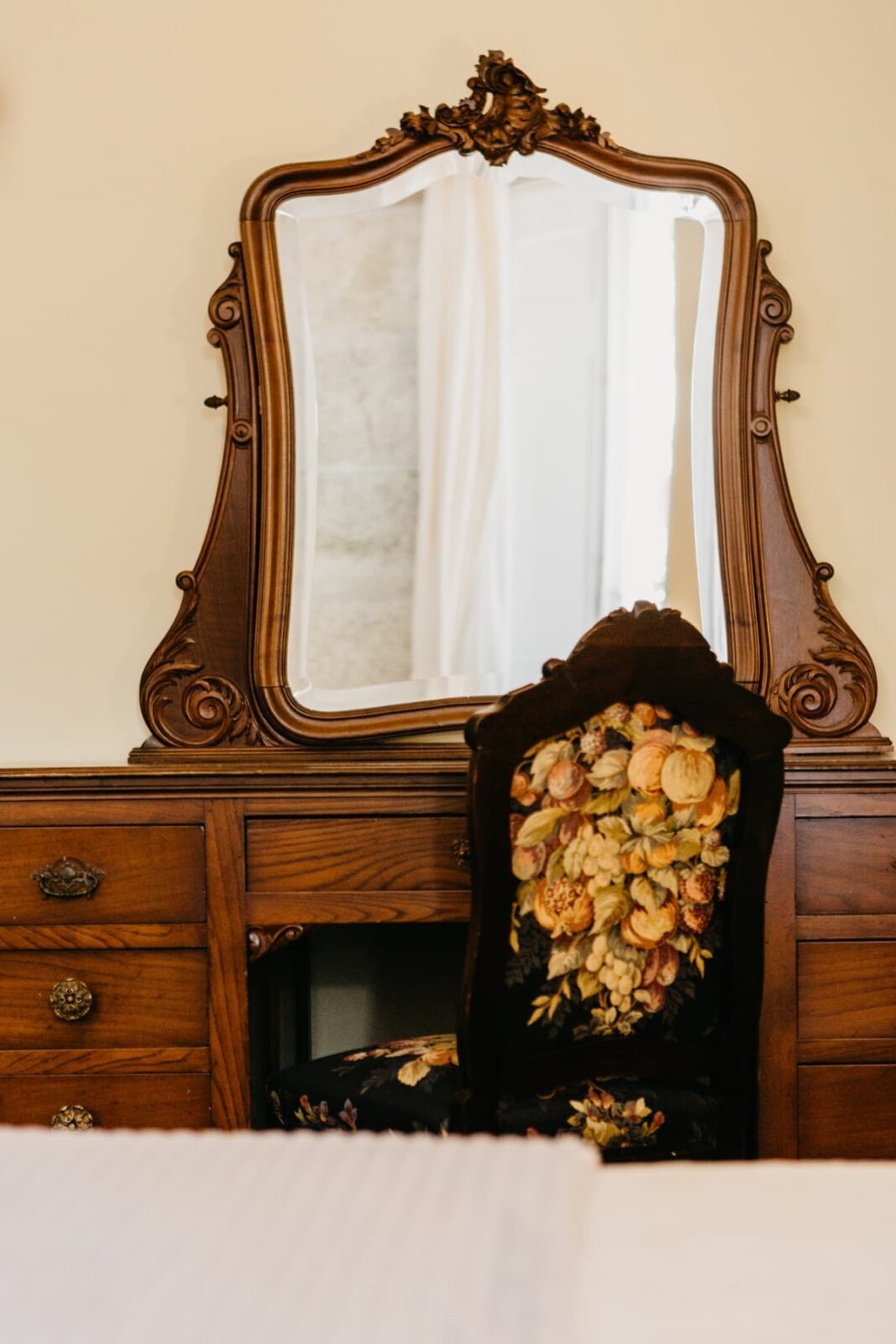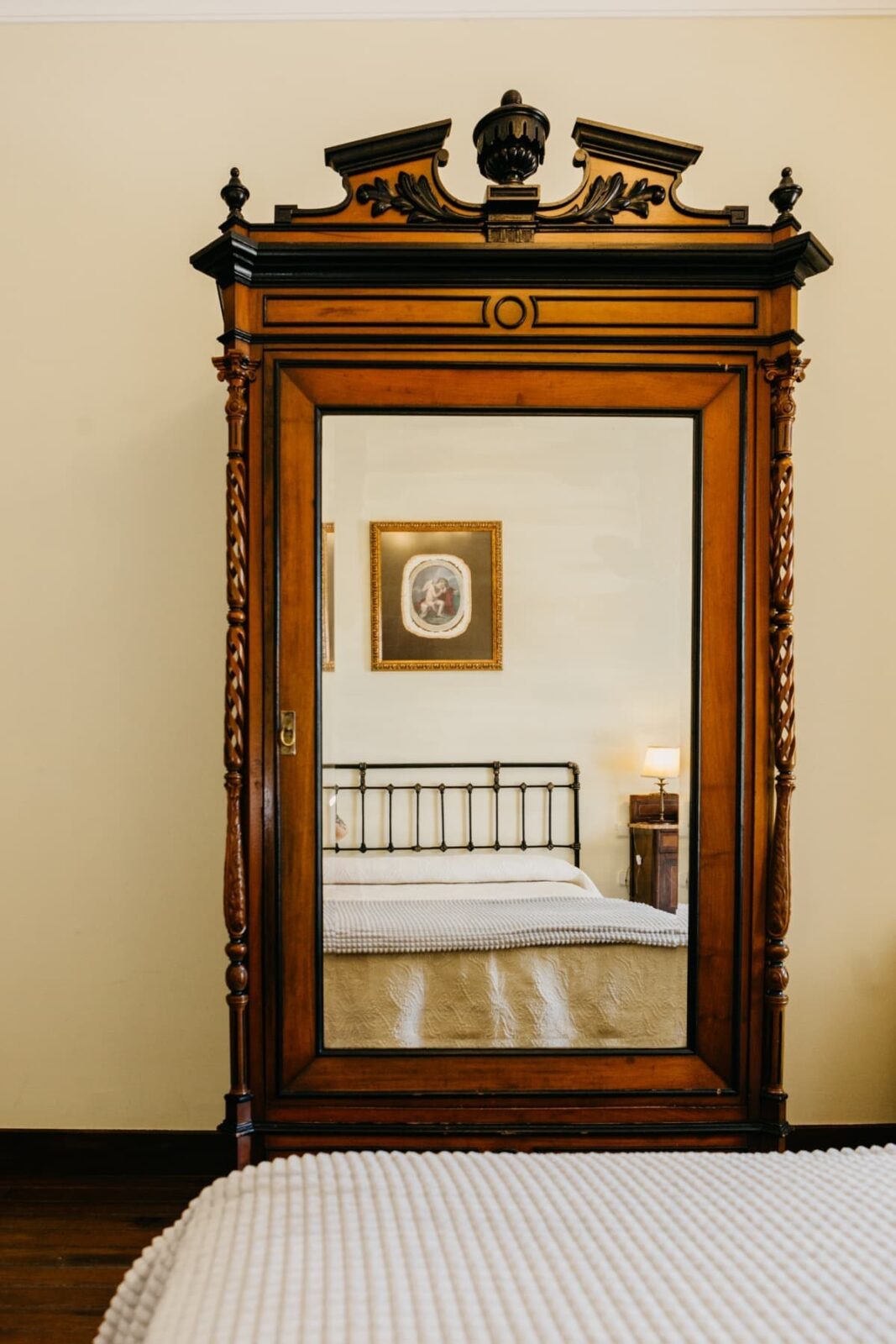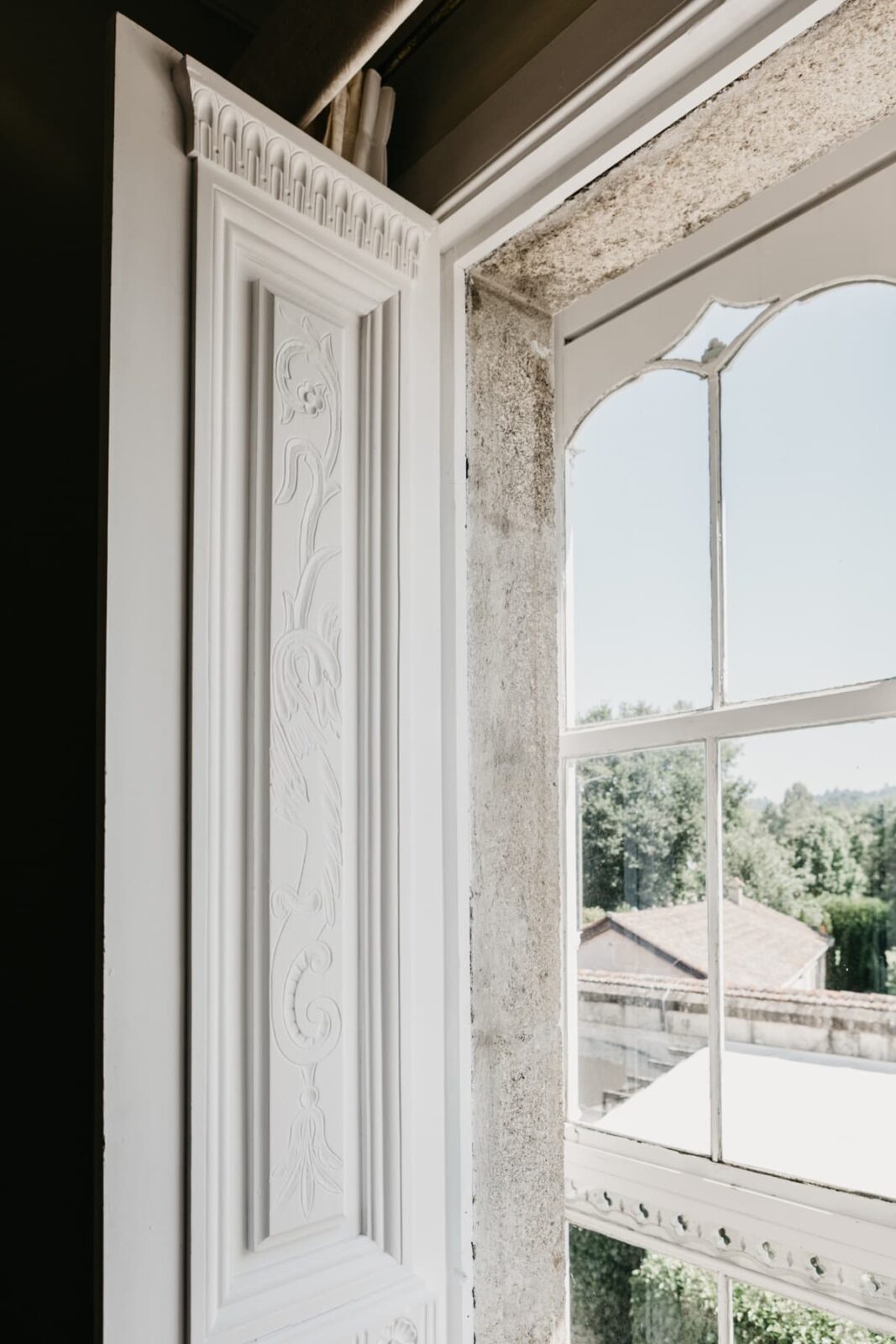 Empire luxury bedrooms, a tribute to the 19th century
Two of the rooms in the main building are decorated with original 19th century features, including an original 19th century bathtub.
All have queen-size beds and are larger and more luxurious. The most special rooms in this building are called "Alfonso XIII" and "Miño". Two jewels of our manor full of history within its four walls. The rest of the rooms are in the annex building and are decorated with more modern and functional motifs.