A centenary garden in a perfectly conserved state
Pazo de Almuzara offers a garden space in which different varieties of flowers intermingle to create an atmosphere of peace and tranquillity. Discover those aromas that awaken your dreams.
A 19th century garden with centenary trees to enjoy
Outside the Pazo Almuzara, we can find a garden full of chestnut trees, hydrangeas, and granaries that will help create the perfect atmosphere for an unforgettable celebration in Galicia. An estate where you can celebrate any type of event in a totally private and unique environment. The outdoor area also has a fantastic swimming pool where it is possible to disconnect and reconnect in the summer season. A relaxation area that can be enjoyed by all the guests of Pazo Almuzara.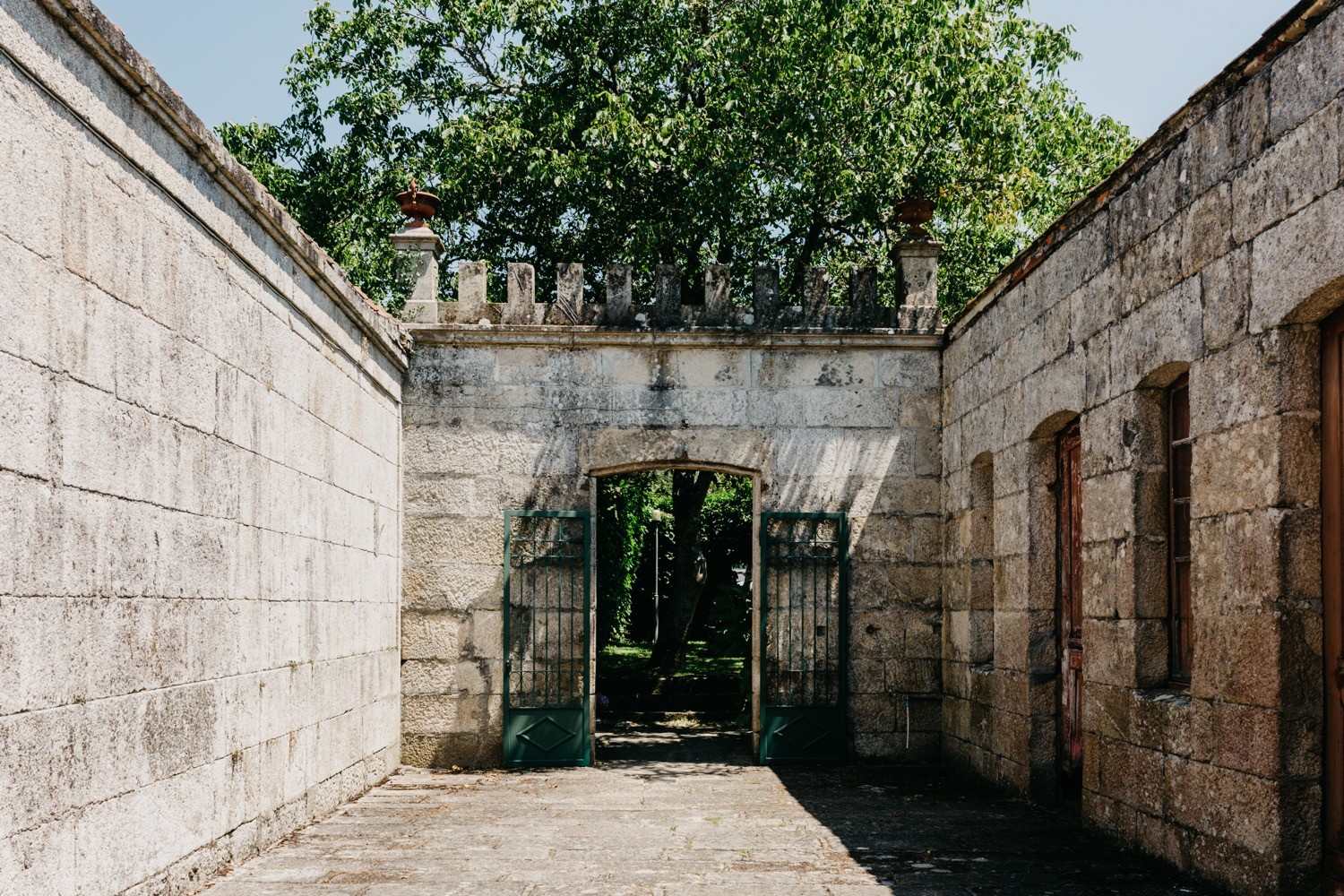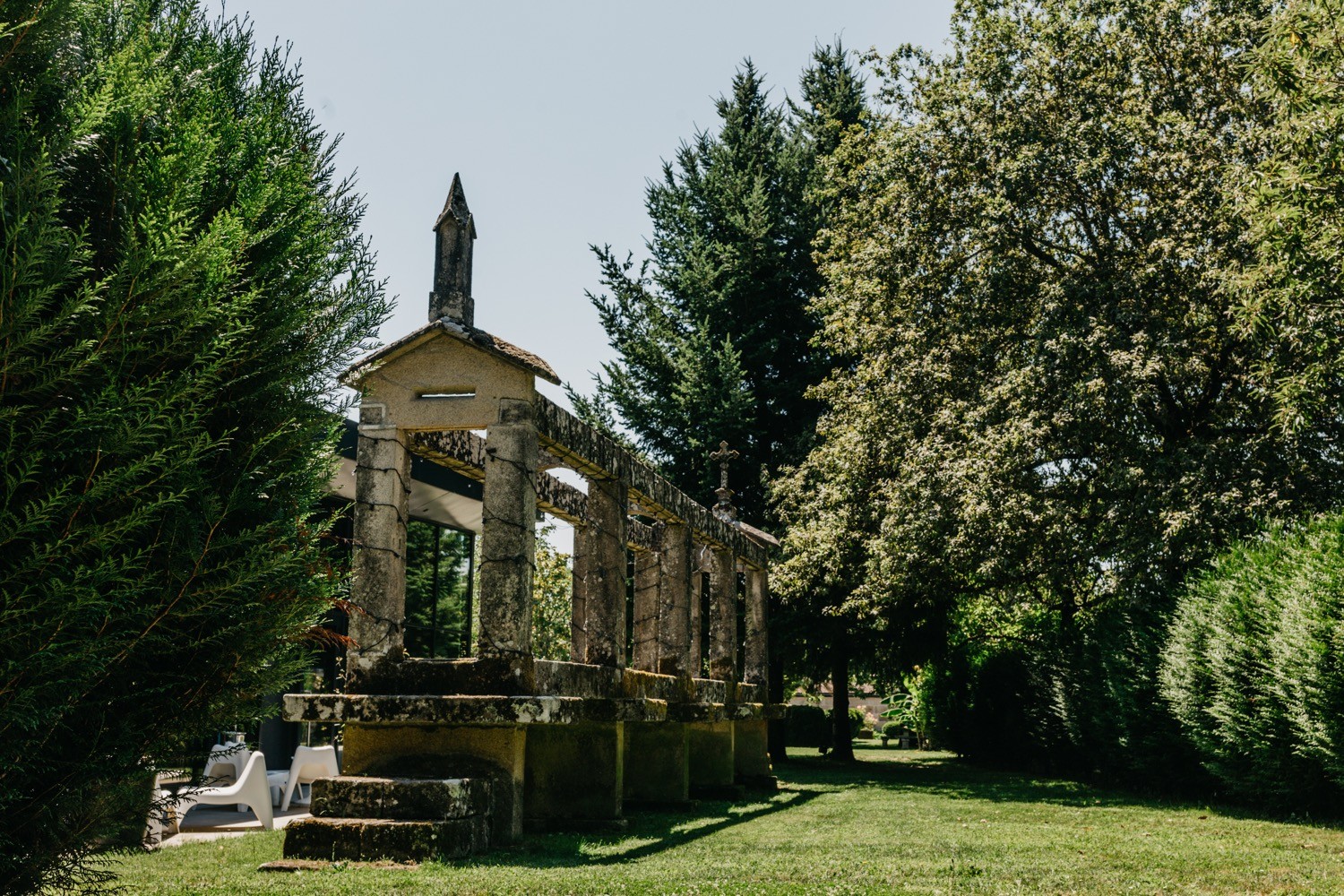 Ideal for those looking for relaxation in a natural environment.
The enclave offers everything necessary to make your stay an unforgettable experience, a reflection of the meticulous care that goes into the facilities.
In 2014, in collaboration with Restaurante O Barazal, a fully glazed banquet hall was built with magnificent views of this outdoor garden. It is currently a reference space for the celebration of weddings and all kinds of events.