Stay in a unique 19th century Galician manor
Have you ever dreamed of sleeping in a 19th century manor? A place that will transport you back centuries to captivate you and make you fall in love. Let yourself be seduced by a unique environment full of magic. An ideal place to disconnect from everything, relax, and rest.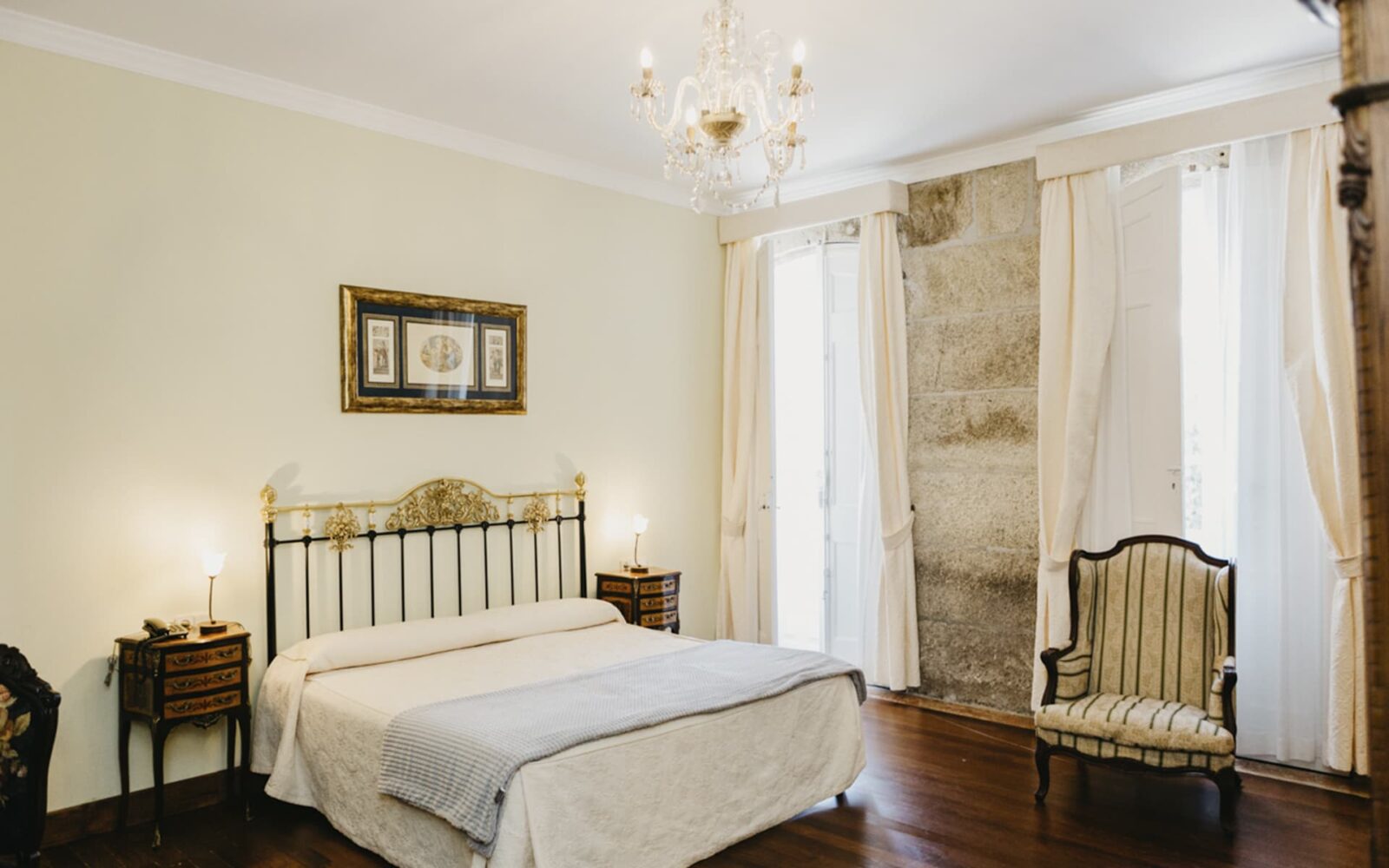 Discover our cosy rural accommodation in Ourense
In our hotel in Ourense, we offer you a variety of charming rural rooms that will give you a unique experience. Immerse yourself in the history and traditional atmosphere of our manor in Ourense while enjoying modern comfort and convenience. Each of our rooms preserves its history, combined with all kinds of amenities to offer you a cosy and relaxing space during your stay in Ourense.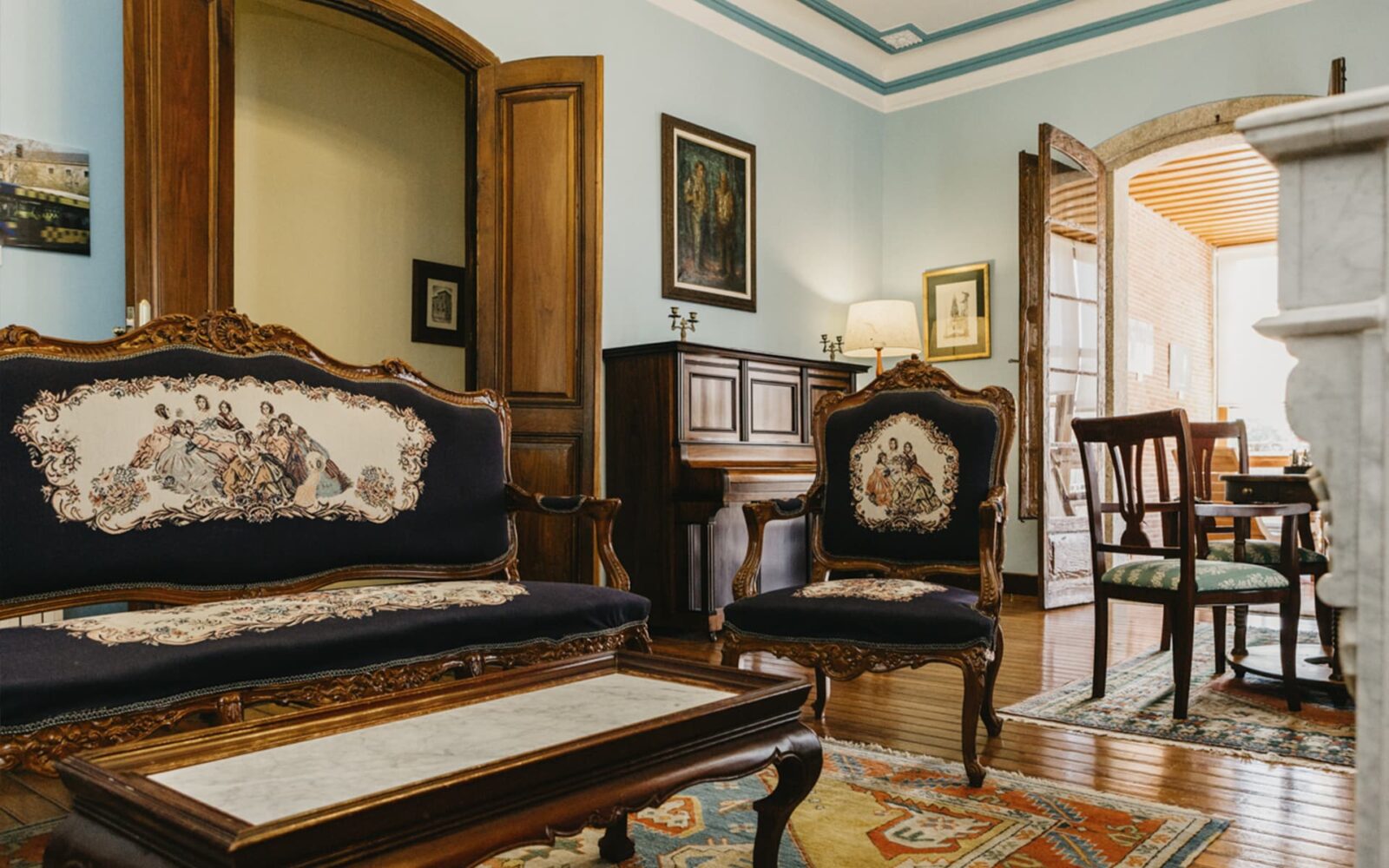 Elegant and versatile spaces for your special events
Our lounges at the Pazo Almuzara are the perfect place to rest and disconnect from your day to day. Whether you are staying for a single night or accompanying us for more days, our rooms will provide you with an elegant and versatile atmosphere. With the capacity to adapt to your needs, our spaces are ideal for creating unforgettable moments in a historic and charming setting.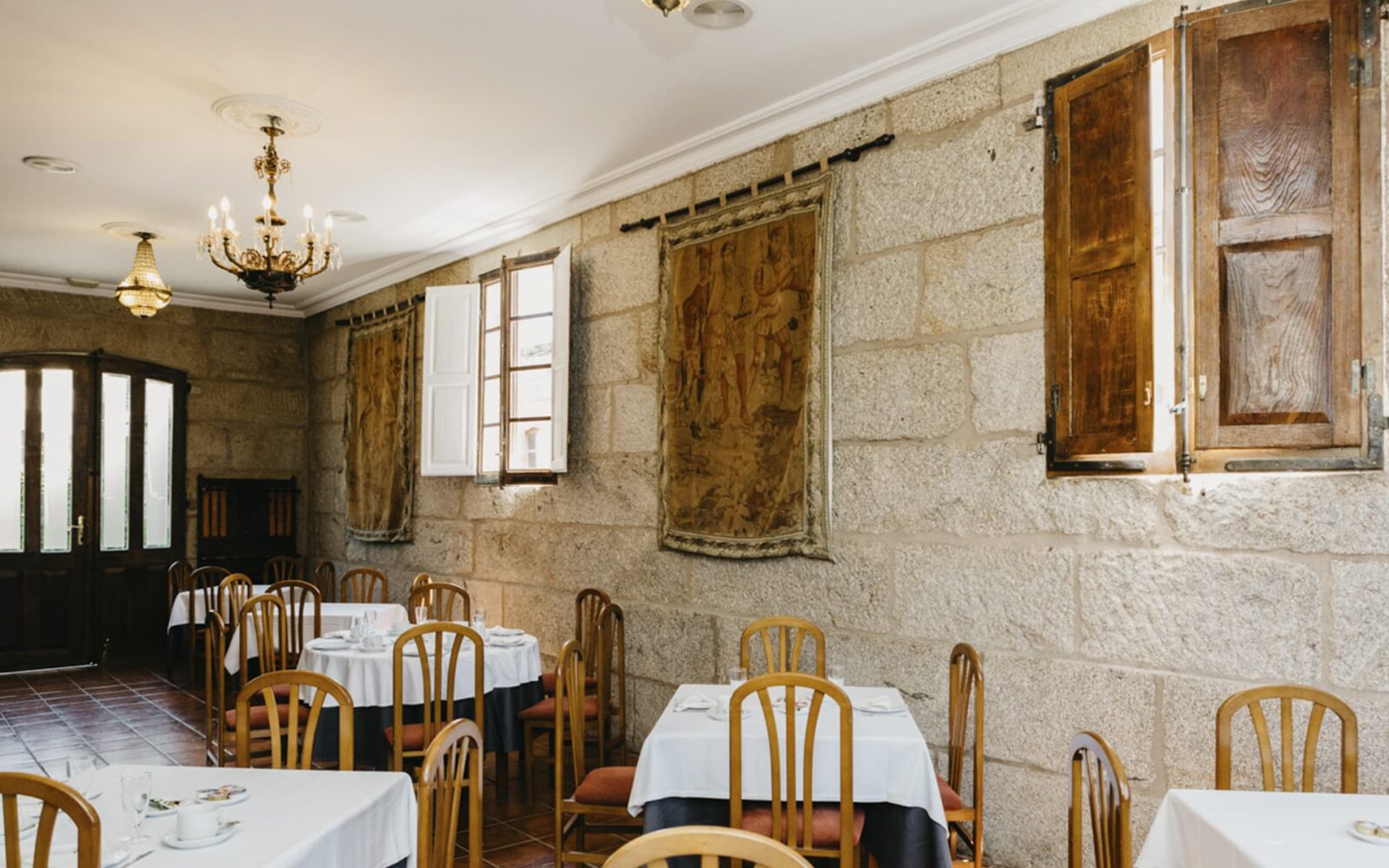 Enjoy a continental breakfast in our dining room
At Pazo Almuzara, we offer you a complete rural accommodation experience in Ourense. From our cosy rooms, to our elegant lounges and our exquisite dining room, we are committed to providing you with an unforgettable stay in the beautiful city of Ourense. Come and discover the magic of sleeping in a manor in Ourense and enjoy the rural tourism of the area in a unique and charming environment!
Your accommodation close to O Carballiño
Stay in a magical place, in Boborás, just 5 minutes from O Carballiño. A village known for its gastronomy and tradition.  A region very rich in natural resources and landscapes, but also beautiful monuments full of history. Romanesque art fills almost every corner of this town.
The rural environment offers many alternatives for rural tourism such as: excursions to Ourense, walks and excursions to the Ribera Sacra, or baths in the famous thermal baths of Outariz. All these destinations are less than 1 hour away from the Pazo.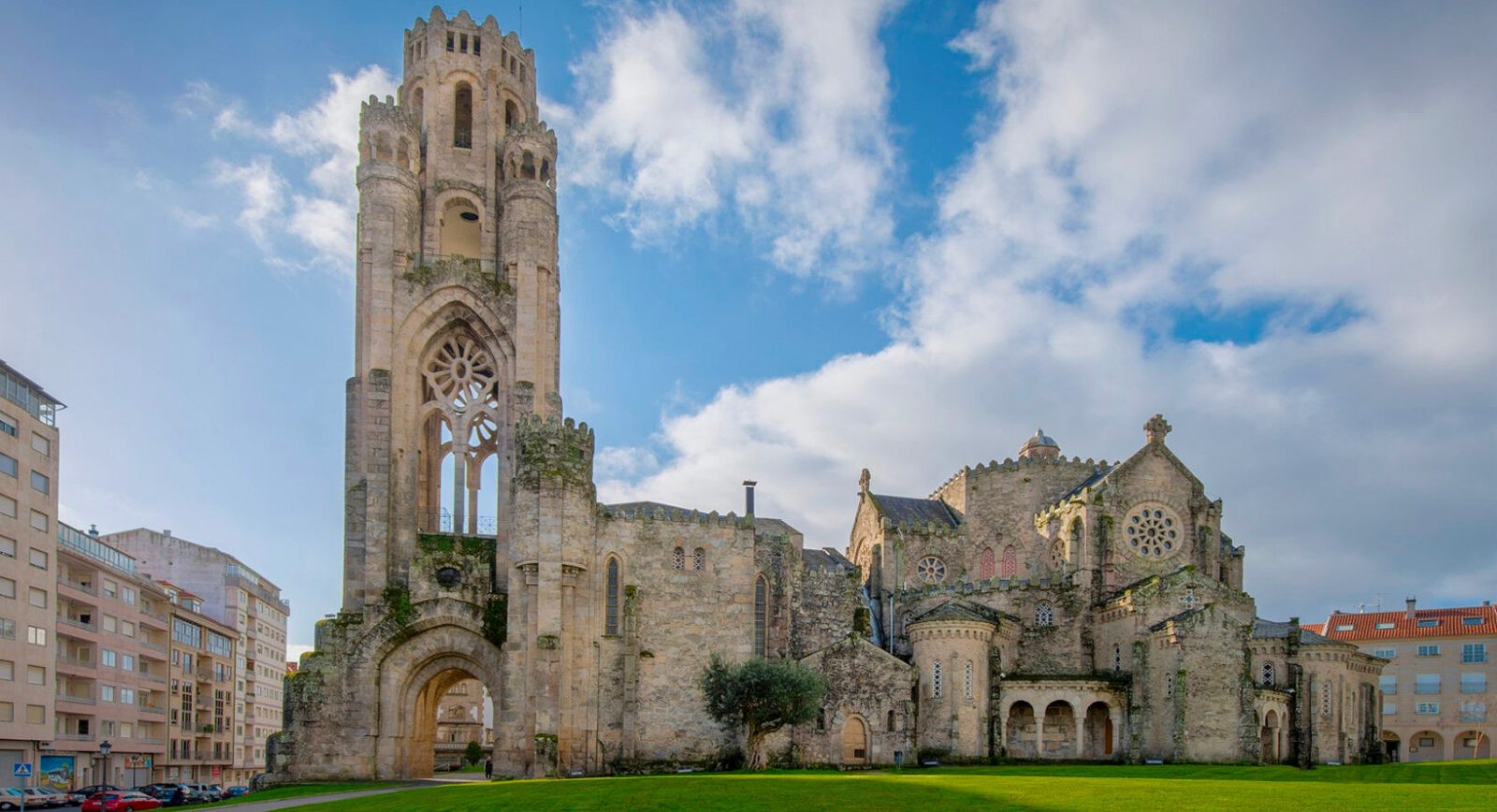 Make your stay an unforgettable experience.
1 night
Double room
Breakfast included
90-minute thermal (hydrotherapy) session
2 nights
Double room
Breakfast included
90-minute thermal (hydrotherapy) session
Guided visit to the Cistercian monastery of Santa María a Real de Oseira
2 nights
Double room
Breakfast included
Active thermal pool with Three-dimensional Regenerative Ambulatory Phlebotherapy (TRAP) channel and Magna Shower in the spa of Caldas de Partovia.
Visit to the Archaeological Park of the Castreña Culture
2 nights
Double room
Breakfast included
Visit to a D.O. Ribeiro winery
Thermal (hydrotherapy) session at the Termas de Prexigueiro thermal baths